Water Removal Professionals In St. Petersburg Discuss Problems With Exterior Walls
6/29/2018 (Permalink)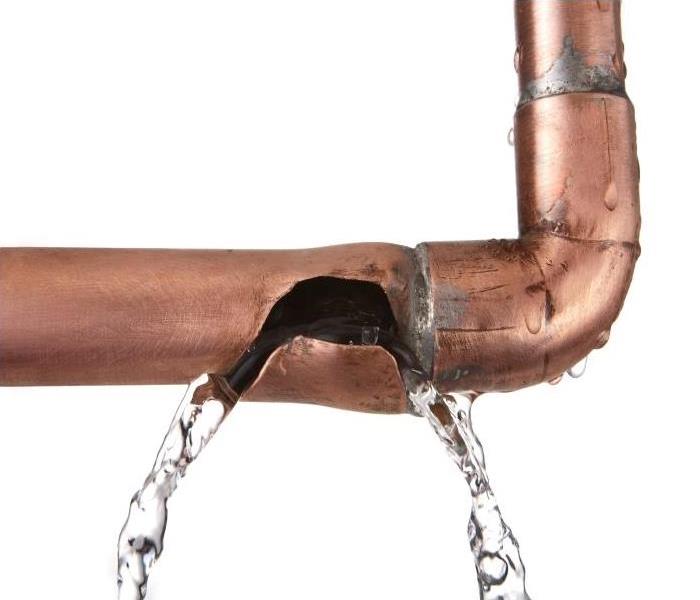 If a pipe breaks inside a wall in your St. Petersburg home, water can affect the entire wall cavity.
Professionals Water Removal
If a pipe breaks inside a wall in your St. Petersburg home, water can affect the entire wall cavity. Materials inside the wall cavity such as the insulation, wood studs, drywall, and exterior walls can all get affected by moisture. When excessive moisture gets inside a wall cavity, microbial growth is a primary concern. The cavities contain several organic materials such as the paper backing on drywall and the wooden exterior walls and studs. Since wall cavities are enclosed, drying them out promptly can be difficult.

In most cases, drywall must be removed, or holes get drilled into it so that air flow can get inside the wall. During the water removal process in St. Petersburg, our SERVPRO technicians use specialized equipment and techniques to speed up evaporation inside wall cavities. The drywall may get cut up a foot or two from the floor to allow proper air circulation inside the walls.

Drying out exterior walls can be difficult but can save sheetrock from getting removed. Insulation inside the walls can slow down the drying process. However, it is still less expensive to dry out exterior walls to prevent having to remove and replace drywall. Even though drying outside walls takes more time, it is still quicker than the sheetrock demolition and reconstruction process.

Drying out exterior walls can take more time than drying out other materials, but it is still possible if the insulation is fiberglass and the source of the water is clean. To help air get into wall cavities, our SERVPRO restoration crew can drill holes in the bottom of the walls. In some situations, we drill holes into the top of walls as well to increase air circulation within wall cavities. If the damage took place inside the kitchen, then holes often get drilled into the cabinetry also.

Knowing the dew point temperature is important when drying out exterior walls. Exterior walls can change temperature more easily than interior materials. If the walls reach the dew point temperature, it can cause moisture to condense indoors, possibly creating secondary damage. If your exterior walls ever get wet after a water leak, call SERVPRO of NE St. Petersburg at (727) 522-0000 any day of the week.
Click here for more about St. Petersburg.