Limit Cost and Fire Restoration Time by Calling SERVPRO First
4/30/2021 (Permalink)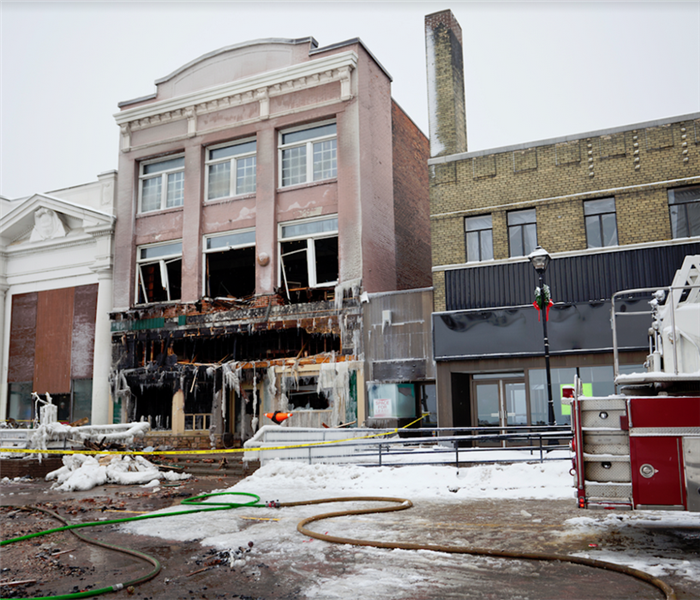 Fire damage needs to be dealt with quickly and effectively. Contact SERVPRO to help you during this trying time.
St. Petersburg Residents Can Trust SERVPRO to Arrive Quickly to Get to Work on Fire Restoration and Clean Up!
St. Petersburg is a city located between the Gulf of Mexico and Tampa Bay, Florida. With an average of about 360 days of beautiful sunshine each year, it is easy to see why the region is a popular destination for retirees and tourists. Because of the amount of sun that St. Petersburg gets per calendar year, it has been given the nickname "The Sunshine City."
Getting Out to Experience St. Petersburg with Local Excursions
Due to the location of St. Petersburg and the gorgeous weather, it is no wonder why this has become an area for travelers and those looking to put down roots. If you are going to be in the area and you want to immerse yourself in all that is St. Petersburg, these are some beautiful experiences not to miss:
St. Petersburg Speed Boat Adventures
Evening Yacht Cruise with Dining Option
Clear Kayak Tour through Tampa Bay Area Shell Key Preserve
St. Petersburg Jungle Prada Site History Tour
Exploring Some of the Local Flavor in St. Petersburg, Florida
The St. Petersburg region is known for its diverse flavor when it comes to dining experiences. There is a bit of something for everyone, whether you are looking to plan a date night, dinner out with friends, or a quick lunch by the ocean. Some of the top options for dining in St. Petersburg include:
Jacks London Grill – This restaurant on 62nd Avenue North is known for several crave-worthy menu selections. Some of the local favorites include Bombay Chicken and Lentil Pie, Scotch Eggs, Classic Fish N' Chips, and Herb Butter Chicken Tenders.
Doc Ford's Rum Bar & Grille – When you are looking for a lively atmosphere, and fresh menu selections, this eatery on 2nd Avenue NE fits the bill. Try the favorite Yucatan Shrimp and wash it down with one of the Doc Ford Mojitos as the waves crash nearby.
Chiefs Creole Café – Are you looking to spice things up a bit? This café on 22nd Street S has a menu filled with creole favorites like shrimp and grits, red beans and rice, and perfectly-made beignets for dessert.
Fire Restoration with SERVPRO Can Save St. Petersburg Residents Time and Money – Call Us First!
Once you have fire and smoke damage in your St. Petersburg home after a blaze, contacting a certified fire restoration company should be one of your first steps. SERVPRO arrives quickly at your property to begin paperwork and assessment so that you can get your life back to routine faster. We're Faster to Any Size Disaster, and it is our goal to ensure your home gets back to preloss condition as smoothly as possible.
When calling SERVPRO for fire restoration in St. Petersburg, you will enjoy:
Cut Costs – the less time necessary for restorations means fewer expenditures. Additionally, we always work to restore rather than replace whenever possible.
Minimized Fire Restoration Times – Our proven methods and advanced technology help us to cut restoration time.
Safety Assessments – Safety of your structure and interior air for your family are paramount. We take the time to inspect every aspect of the job to identify and address all risks.
House fire clean up and fire restoration with SERVPRO of NE St. Petersburg get you incredible results every time. Call us 24-hours a day for emergency response at (727) 522-0000.