If Your St. Petersburg Home Experiences A Fire Call Our Experts!
11/17/2018 (Permalink)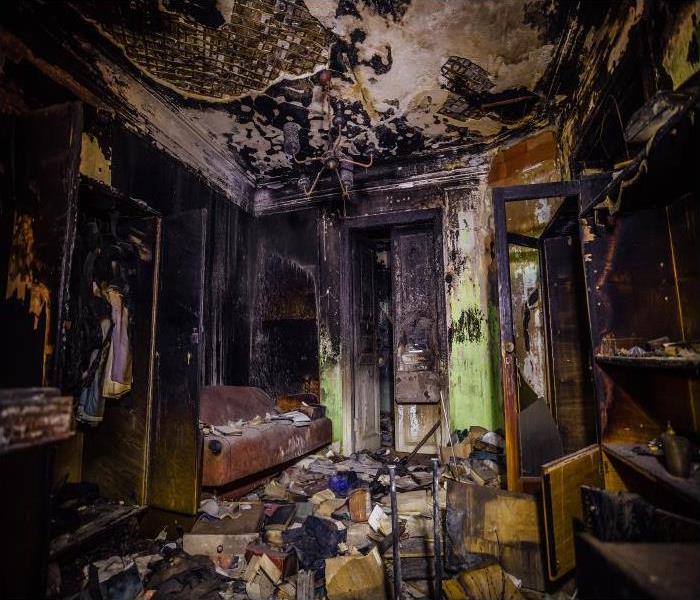 The residues left in your home after fire damage are toxic, necessitating trained personnel who take appropriate precautions during cleanup.
Why Professional Fire Damage Restoration Is Necessary In St. Petersburg
Homeowners who pride themselves upon researching and then performing home maintenance and repair in St. Petersburg need to reconsider taking on fire remediation as a DIY job. Sound reasoning underlies the decision to engage a reputable fire restoration company as the process is complicated and prone to unfortunate results when undertaken by inexperienced individuals with proper equipment and products.

First and foremost, the residues left in your St. Petersburg home after fire damage are toxic, necessitating trained personnel who take appropriate precautions during cleanup. Our technicians receive certification by the Institute of Inspection, Cleaning, and Restoration Certification (IICRC), a standards-setting organization for the fire remediation industry. Research-based techniques keep inhabitants and restorers safe during remediation and ensure a thorough clearing of the corrosive soot that otherwise exposes structures and contents to progressive damage.

SERVPRO also offers full-spectrum restoration services, including water removal and structural drying. Nearly all fire damage restoration projects require a preliminary water and chemical restoration step, effectuating recovery from the agents used by firefighters to subdue the blaze. The high-efficiency pumps and water extractors we carry in every service vehicle gets the water out a pace and with a thoroughness a homeowner using big-box hardware store equipment cannot replicate.

The devastation facing a homeowner after a fire and firefighting efforts can feel irreparable. Individuals sorting wet and soot-damaged items might be likely to chuck most of it into the trash because restoration seems impossible. SERVPRO production technicians take "ruined" items and transform them back into fully functional and attractive treasured personal possessions and household goods all the time. Time and money saved, our customers find themselves back in their restored home "Like it never even happened," a resolution far preferable to replacing nearly all items.

Both water and fire damage swiftly deteriorate building materials and the contents of your home. SERVPRO crews power through cleanup and restoration tasks fast, uniquely positioned to halt the processes that threaten to damage the structure and belongings permanently. We also work with your insurance company, limiting your out of pocket costs as we recover the comfortable ambiance of your home using innovative products and specialized equipment.

There is no shame in partnering with SERVPRO of NE St. Petersburg when a fire damages your home. Leverage our experience, training, and equipment by calling (727) 522-0000 to get your fire restoration project going.
Click here for more about St. Petersburg.